I wish I could afford one of these. I would prefer a power amplifier tube like a 6V6, but otherwise a preamp tube is great. Imagine one of these with coke bottle 5U4GB tube!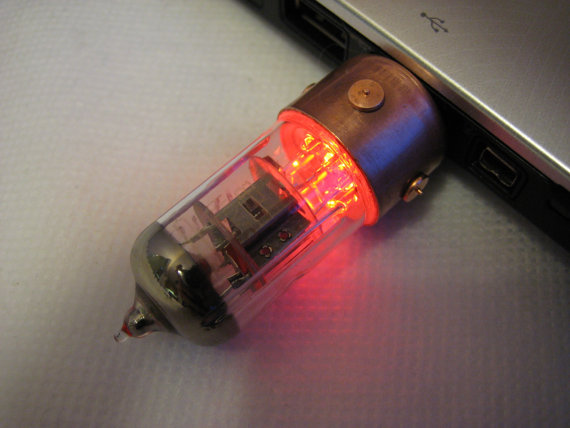 Steampunk modified USB flash drive 16GB. Real copper results in a great texture with beautiful oxidation.
via RED Pentode 16GB USB flash drive Steampunk by SlavaTech on Etsy.