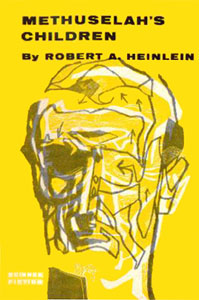 If you have read Heinlein's Methuselah's Children, you know that one way to improve life expectancy is to concentrate on genetics. Some people live longer because they inherited genes for long life. Some people die young because of their genes. Heinlein's book is about a society in the future that uses human husbandry to breed long lived humans.
The article in the link below is about a company offering a prize to the first group to sequence the genes of 100 people over the age of 100. It is quite possible that this may be enough data to identify some set of genes that enables people to live longer. If such genes exist, there may be enough people in the sample to statistically determine what sequences in their genome contribute to very long life.
If it is possible to identify a set of longevity genes, then it might be possible, through gene therapy, to apply these genes to humans. It might also be possible to simulate the effect of these genes through other therapies that trigger or suppress the genes that can affect longer life.
Heinlein is consistently about 50 to 75  years ahead of his time. Methuselah's Children was written in 1941. Like clockwork, one by one, Heinlein's speculations are becoming history.