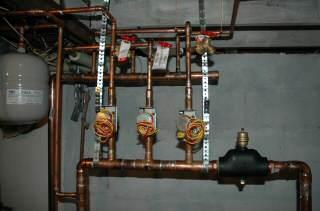 Last spring my furnace burned up and was just luck that I got up in the middle of the night and smelled the burning electrical. I turned it off and this summer tore out the old furnace and bought a new one.
Typically, I procrastinated and I didn't start installing the new furnace until three weeks ago. I've been taking off Fridays and working most of the weekend on piping. Here is $400 worth of copper (left).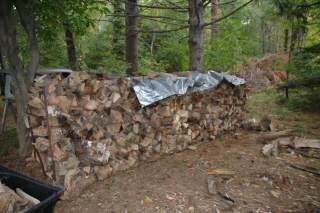 I bought 3 cords of wood. When I stacked it, it came to less than two cords so I called the guy. He delivered another truck load, but it is still short of 3 cords. (image right.)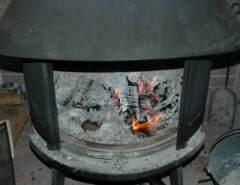 I installed a Jøtul #6 wood stove in my house when I bought it in 1978. It has worked well for almost 30 years, although it has loosened up a little and is not as efficient. I like it because you can open it up and use it as a fireplace. It looks like a large gnome sitting in the dining room.
Here for the cat lovers is Gracie inspecting the new wood pile.