I wandered around looking for cats to take pictures of. First, Ollie was very photogenic.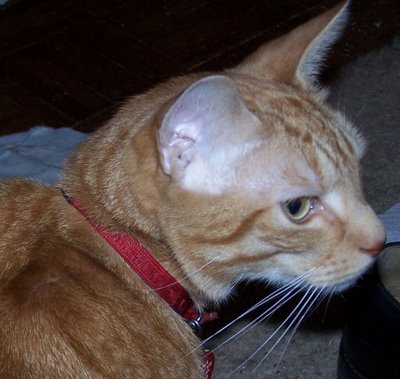 Then Willie was basking in an insulin glow. I had just given him his shot. He gets 5 units twice a day.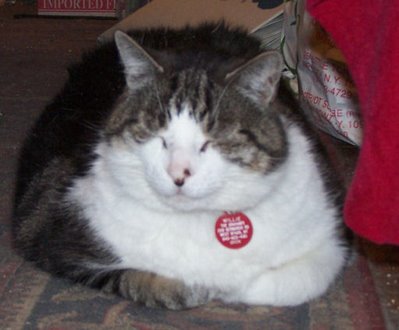 I took a picture of Blue and all I got was his eyes because the flash didn't work.

Here is Furry eating on the new kitchen floor. Erica hasn't sealed this part of the floor and cats are making a mess.