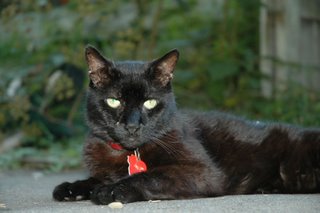 I got connected, temporarily, and I uploaded 35 pictures from the Nikon. The cat gallery software has stopped working, so I used the dreamweaver image page.
Click here for Cat Pictures from July and August.
That's Max on the left.
Some of the pictures are blurry or a mistake or not of cats, but I dumped them all.