In 1983 I went to work for Western Union (before they broke up and they still did telegrams). About 200 programmers worked in a giant warehouse with cubicles and along one wall was an area with experimental stuff. There was a very early PC, which I taught myself to use, and a Xerox Star 8010.
I loved both of these machines and I have spent my life involved with their descendents.
The Star, forerunner of the Mac and Windows, was a pure pleasure to work with, except that it was very slow, even by 1983 standards. I wrote a short story on it and it came out all typeset and beautiful. It was the first time that I saw the power of a graphical user interface. It is a shame that Xerox did not have the foresight to develop and market this as a real tool for business. Apple released the Mac and Microsoft released Windows – both out and out stealing the interface from the Star.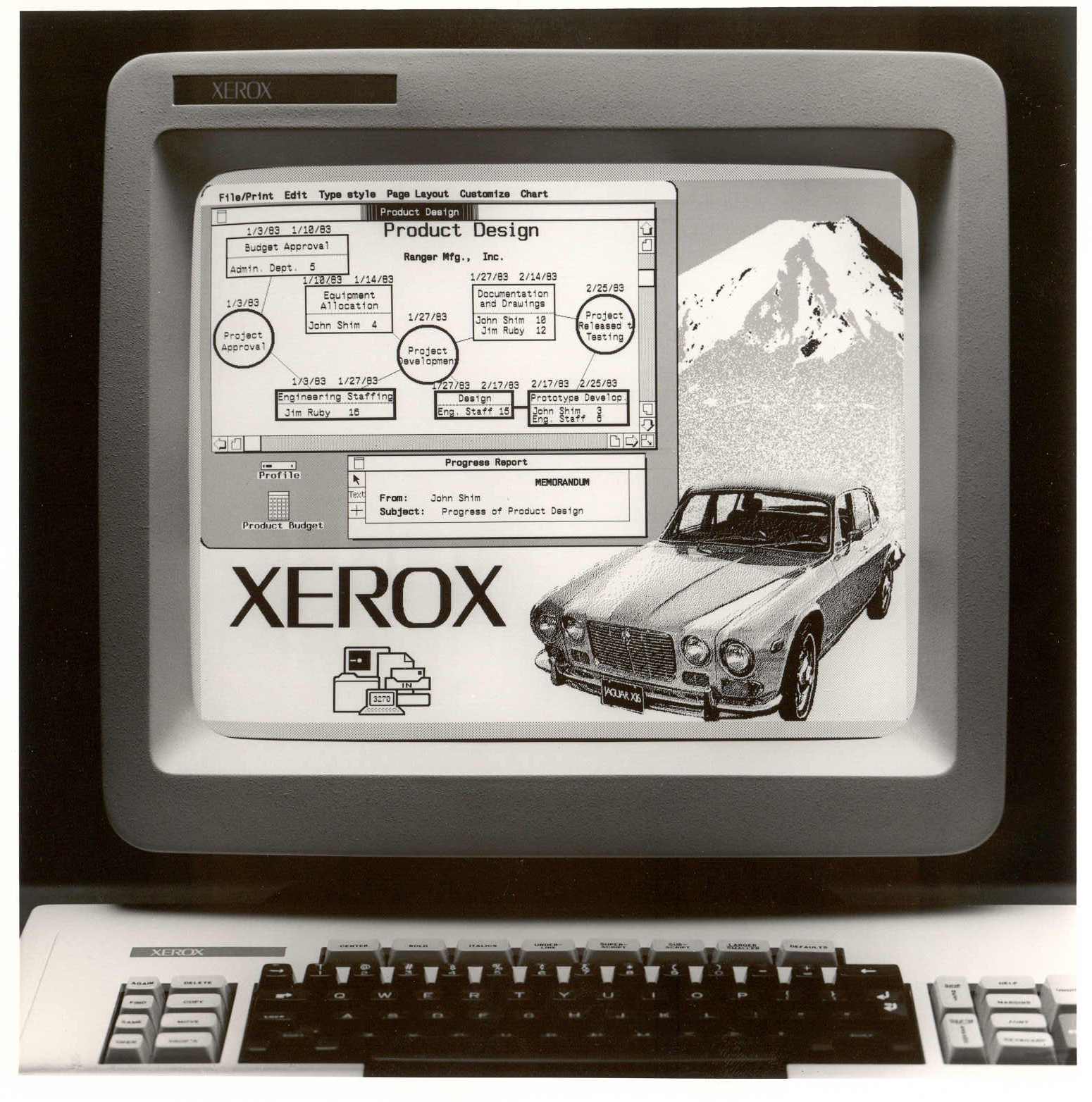 via Digibarn: Xerox Star 8010 Interfaces, high quality polaroids (1981).