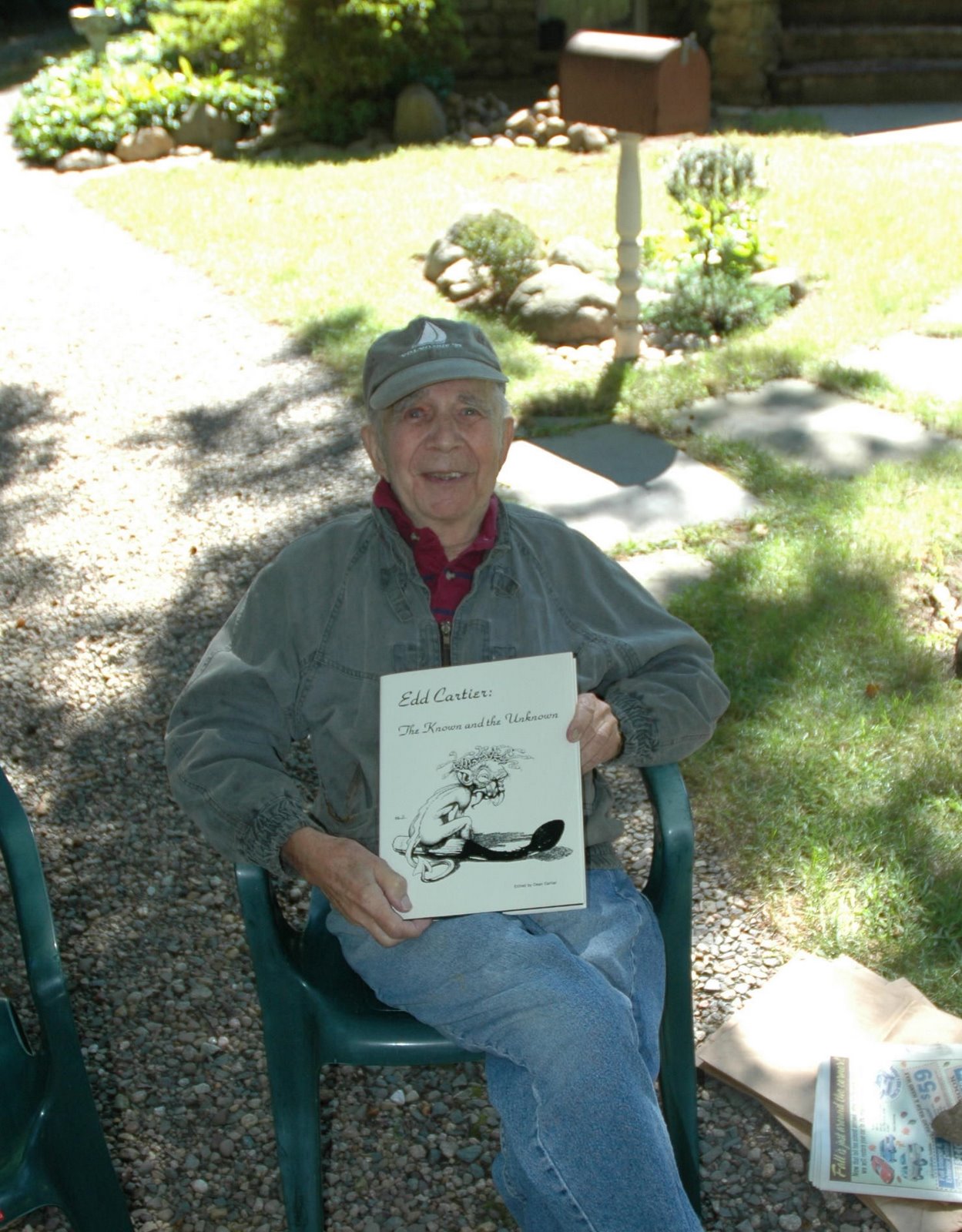 I am saddened to learn that Edd Cartier, one of the great artists of the Golden Age of Science Fiction, passed away on Christmas Day.
I met Edd quite by accident when he and his son were having a garage sale. I was lucky enough to buy some of his work and get it signed and personalized. I have since exchanged email with his sons a few times.
After I met the great man I began seeking out and collecting his art work. I have a shelf of old magazines and illustrated books with Edd's fantastic drawings.
The photo is Edd Cartier the day I discovered him.
I hate this whole grow old and die thing. It does not seem right that the world should lose a talent like Edd Cartier. He lived a long and rich life, but still, the world is a poorer place without him.