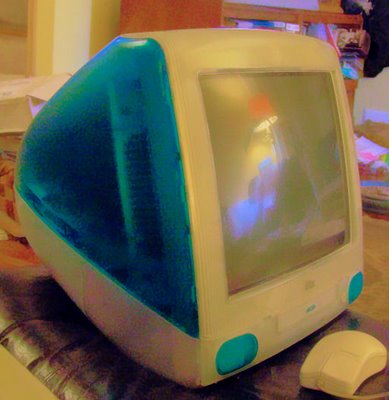 I found this very cute little Mac with the monitor built in on the side of the road. It is an iMac G3 333mhz with 64mb memory and a 6 gig disk. It is pristine and was used by a little kid who played card games.
I am going to see if I can plug a USB terrabyte hard drive into it and connect it to the network. From what I've read it will not be too hard, but may be a little slow. I may have to load it with MacLinux but it will be interesting.
I wanted to get a $38 network slug and put Linux on it, but they are harder to come by than you'd think. My order was back ordered with no word of when they will be in stock again.
I also wanted to get one of those routers that you can reprogram so they will mount network drives, but they are too expensive.
Next week is cleanup week when everyone puts their bigger junk out. I will be taking the long way home every night and I hope to find more cool things.