Count the men – 12 before the move and 13 afterwards. Huh????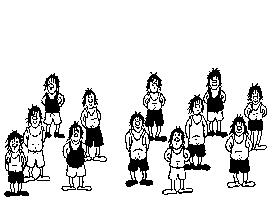 This image has been bothering me. I can usually find the secret in these tricks and optical illusions.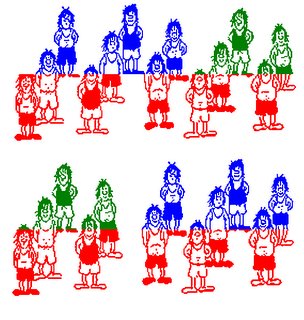 This one is not so easy. Where does the 13th man come from.
Here is a another image with color to show the parts .