I thought that I might show you some of the cat pictures that I took this year. I did not want this blog to degrade into a cute cat pictures gallery, but that ship has sailed. Click on images to get a larger version.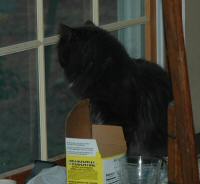 This is Blue. He is a stray that hung around all spring and summer. He was half starved so Erica started feeding him. He now lives in the unfinished room off the kitchen. He is a beautiful blue longhair, but he is feril and will not let anyone touch him. He has his own box and feeding place and has recently learned that the house has windows.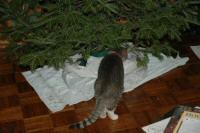 No blog entry would be complete without a shot of Gracie. Here she discovers that Christmas trees have water at the base. Oh Boy!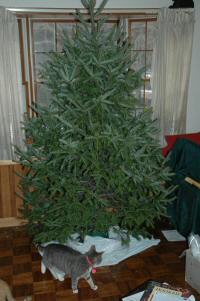 Gracie isn't so sure about this tree thing!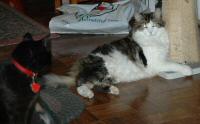 Max keeps an eye on Fafhrd.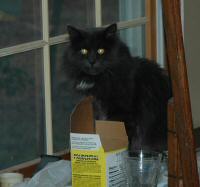 Another picture of beautiful Blue.