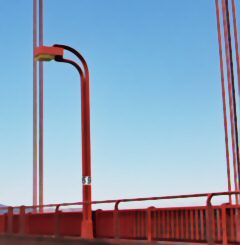 For some reason more suicides on the Golden Gate Bridge occur at light pole 69 than any other place on the bridge. It is not a gaussian curve trending towards the center, but one datapoint that is 40% higher than any other and five times the average.
Is there a death attractor associated with this pole? What calls to the suicide to pick just this place to jump?
If anyone who reads this happens to go by the GGB, please take a picture of pole 69 for me, and the area around it. But please, please, don't get too close!