I scored some fiddlehead ferns over the weekend. They taste like asparagus without the sourness. I steamed them and had some last night with dinner. They are only available for two weeks in the spring from a few farms in Connecticut. A rare experience.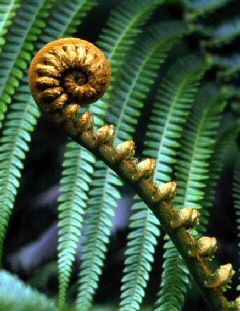 My microphone went on eBay for $150. I am building a couple of more to offer to the losers.
My brother's band played a fundraiser for a one of his friends who has just received a heart transplant and is in poor health. I gave him some money and he bought some raffle tickets. I won a beach blanket set. Larry swears that he did not put in a ticket for it. Erica is evaluating it for eBay-ness.
Flea Markets were rained out. I am chomping at the bit to make that big flea market score. Last year my big hit was an Astatic T-3 microphone, worth about $200, that I bought for $3.
I took pictures of the Germonds Cemetery next to my house and I will post these on Flickr.com. I also took more swan pictures at Rockland Lake. The problem with Flickr.com is that they resize the pictures to a fairly small image and detail is lost.
I have started the web page for the internet novel. I am tentatively calling it Blog's Eye View. I don't have anything at the page yet, except the Annie and Wayne starter pages for their blogs.