It snowed three inches here and then rained. The snow is going away. It always snows one last time early in April, but I think we are almost there.
Some flowers are starting to push up in the yard.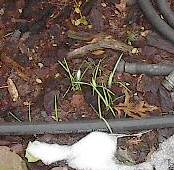 A crocus appears through the snow.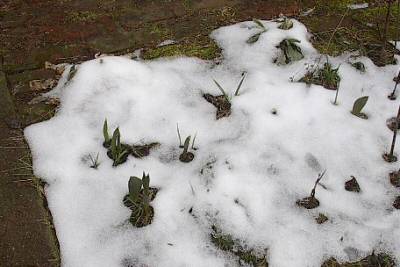 Some brave tulips peeking up next to the walk.