I lost two pounds the last time I walked around Rockland Lake. I went over to Rockland Lake and did it again this morning. This time I took a camera. It was the first day of spring and Erica and I were practically alone. The path around the lake is three miles, and even though it is a well manicured park for much of it, it is strikingly beautiful. On a nice day, there are runners, roller skaters, senior citizens, and families with babies in strollers. On the first day of spring, we met only four people.
It rained lightly and the fog hung in the hills.
We met this fellow on the way to the path.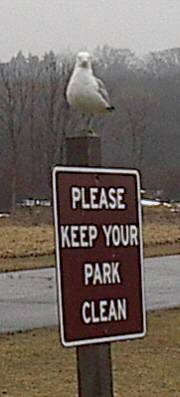 Here is a look at the northeast corner of the lake.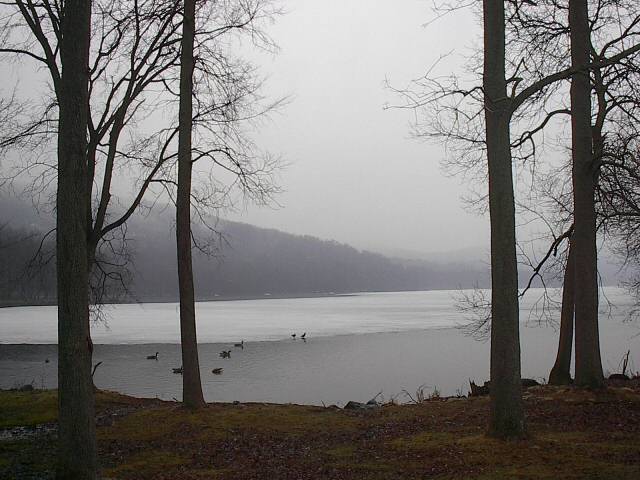 Here are a couple of shots of an odd tree.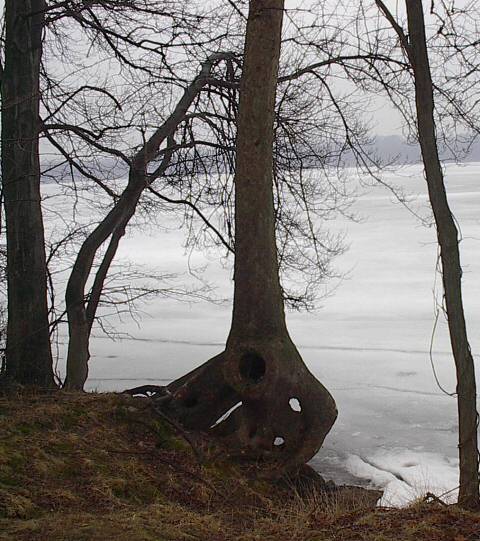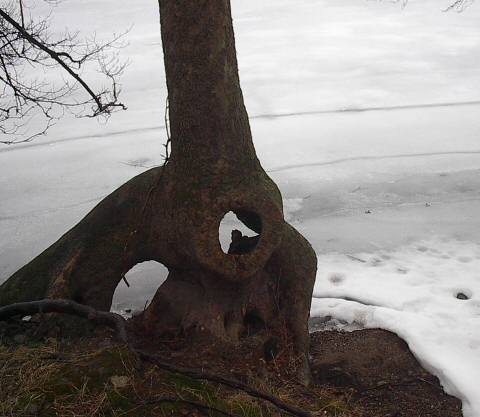 The lake is mostly covered with snow and ice.
The lake has hundreds of Canada Geese, Mallards, and a few dozen Swans.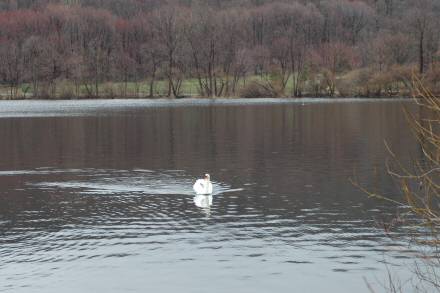 My legs ached when we reached the three mile marker.
But there was hope. Things did not look so cold. I saw the first Robin of the year.


(It's hard to see, but there is red-breasted bird there.)