This is a horribly sappy picture of my little brother Ward and his girlfriend Amy.

Ward was born when I was 16 and I spent my last two years in high school changing diapers and burping him because my mother went back to work a month after he was born. It is weird to see the little ankle-biter all grown up and obviously in luvvvvv.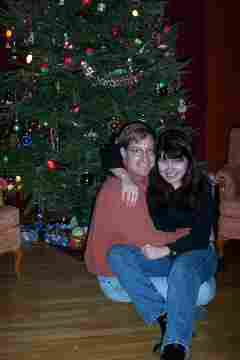 Click to see full size (260k) image.